WHAT IS GLUE EAR?
Otitis Media with Effusion (OME), also known as Glue Ear, is a very common condition that affects 80% of children at some point during their childhood – 200,000 per year in the UK (source: Zeilhuis). Also known as secretory otitis media, otitis media with effusion or serous otitis media, more than 7 in 10 children have at least one episode of glue ear before they are 4 years old, and boys are more commonly affected than girls.
Otovent® autoinflation device (nasal balloon) allows for a safe, natural treatment to relieve the symptoms of glue ear without drugs or surgery. It works by using pressure to open the Eustachian tube allowing the fluid to drain from the inner ear. The product is available on prescription, any pharmacist and from this website.
Watch Otovent demonstration video here.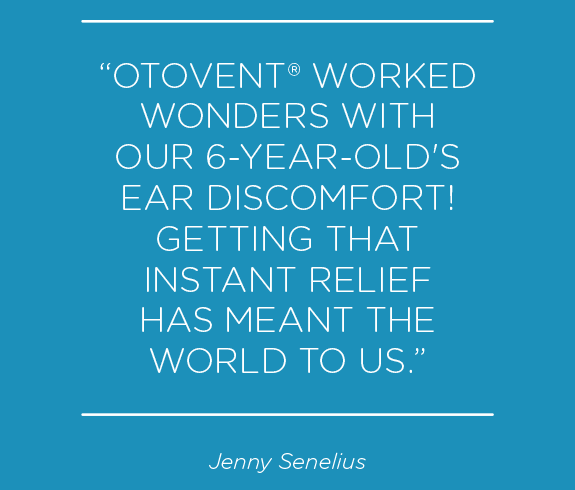 Otitis Media with Effusion (OME) among children
There are over half a million children that may be diagnosed with Otitis Media with Effusion (OME) according to population demographics and otitis media with effusion (OME) prevalence.
Glue Ear (OME) is the most common complaint in small children with 80% of children having one or more episodes by the time they are four. During this time palliative treatments or autoinflation may be tried. If these do not work then the child may be referred for a tympanogram and then hearing aids or a grommet operation.
It is known that 50% of otitis media with effusion (OME) will resolve itself within three months. However, the remaining 50% may have the problem for significantly longer and may face discomfort of surgery and compromise learning development in the long term.
Current drugs used for the treatment of otitis media with effusion (OME) include antibiotics, steroids, antihistamines or various alternative treatments such as homeopathy. However, they are palliative approaches with no evidence or recommendation for their use.
Once a doctor identifies symptoms of Otitis Media with Effusion (OME), he refers the patient for an Active Observation Period (previously called the Watching and Waiting period). This is recommended to be 3 months but may be longer. 
Benefits of Otovent® Glue Ear Treatment
Otovent® is a treatment with demonstrated efficacy for the reduce symptoms of glue ear (otitis media with effusion OME). Due to its proven curative ability, excellent safety and tolerability profile Otovent provides an improvement in the quality of life of the child and the family as a whole.
Otovent allows children suffering from glue ear to avoid surgery and gets them back to health and lets them to be engaged at school.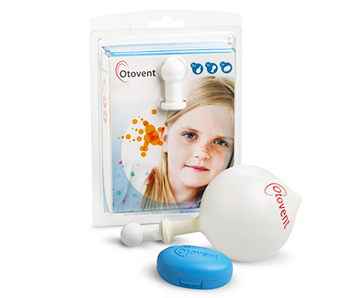 Benefits of using Otovent® Glue Ear Treatment:
Reduces the symptoms of Glue Ear (Otitis Media with Effusion) and Eustachian Tube Dysfunction (ETD)
Restores hearing and improves the quality of life for patients suffering from Glue Ear
Reduces the need for a grommet surgery
Helps prevent deafness and subsequent learning impairment which may be caused by Glue Ear
Otovent is the only clinically effective, non surgical, drug free treatment for glue ear. Available on prescription free of charge or for purchase from this website. 
Click below to learn more about Glue Ear and how it can be treated with Otovent®: